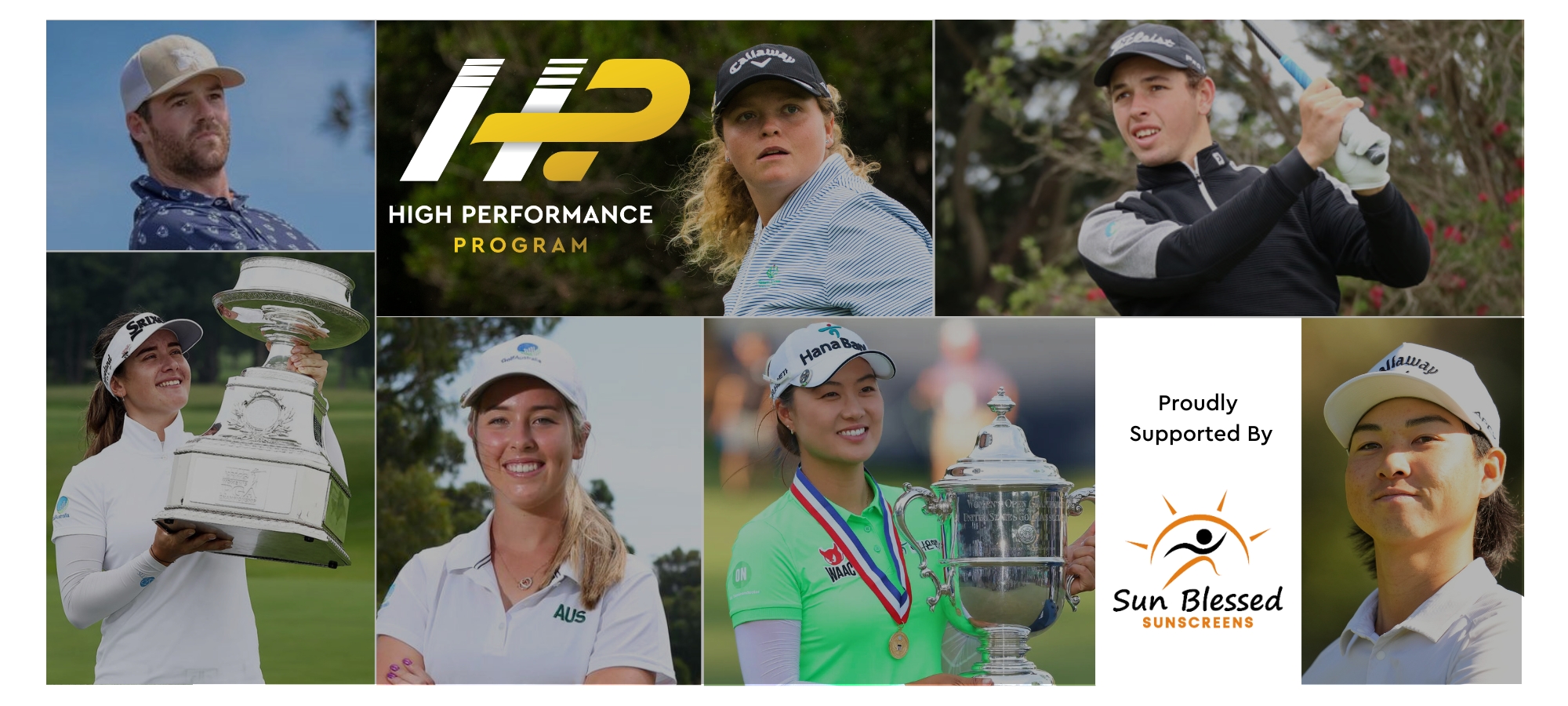 High Performance Pathways
The GolfWA High Performance Pathway provides stepping stones from grassroots game development through to the Crunch&Sip Junior Tour, Junior Opens, Junior Pennants, Club Competitions and State Junior Championships. These competition formats suit different ages and abilities of aspiring golfers to help them learn, develop and compete from an early age.
Regional Development Clinics
As part of our Regional Servicing Grant funding from the Department of Local Government, Sport and Cultural Industries (DLGSC), GolfWA runs Junior Development and Talent Development Clinics in regional hubs to offer opportunities for regional athletes to develop.
Regional Academies of Sport
WA is blessed with well-supported regional academies of sport that allow identified athletes to receive funding/service provision within the spheres of golf coaching, strength and conditioning, nutrition and psychology.
Talent Development Program (TDP)
GolfWA runs 2 Tiers of TDP to offer group environments for athletes to train together in a competitive environment. Each tier has three training sessions a year as well as an end-of-year camp to review and compete against each other.
GolfWA partners with PGA professionals to create sessions that work on improving different facets of the game, including some testing environments. These are followed by a off-course workshops on other aspects of the game, including strength and conditioning, physio, statistics, nutrition, psychology and PGA career pathways.
Find out more about the TDP here.
Junior State Squad/Team
GolfWA selects a squad of athletes to train together between December and April to support their preparation to compete at the Golf Australia Junior Interstate Series. The selection process for this can be found in the HP Policy document. The WA Junior Interstates Team for 2023 can be found here.
Open State Squad/Team
As per the junior squad, GolfWA select a group of athletes to train together between January and May to support their preparation to compete at the Golf Australia Interstate Series.
Again, the selection process is included in the HP Policy document. The WA Interstates Team for 2023 can be found here.
Athlete Tier Funding
GolfWA provides financial support for high-performing athletes to support them on their pathway to professional golf, the US collegiate circuit or in transitioning to become a PGA Associate.
To achieve GolfWA Tier Funding, athletes are required to achieve certain benchmarks around stroke averages, state ranking, WAGR, Australian Order of Merit ranking and performances in key events. These benchmarks can be found here.
Measures / Criteria
Selection Criteria for State Squads and Teams can be found in our HP Policy
Selection criteria for TDP applications happen each November for the following year
Benchmarks for our Athlete Tier Funding (HP Athletes) can be found here
Success stories
GolfWA has a proud history of helping to produce world-class golfers. Past graduates of our HPP include women's Major winners Minjee Lee and Hannah Green, DP World Tour winner Min Woo Lee, and established tour pros Jason Scrivener, Kirsten Rudgeley and Whitney Hillier. Find out more about WA players on professional tours here.