Funded by Healthway, our MyGolf in Schools program is a two-week introduction to golf for students in years 3-6. Students will learn the fundamental of golf in a fun, inclusive, game-based environment.
We are able to offer schools this two-week, full-day program for FREE thanks to the support of Healthway and their Crunch&Sip message. Please fill out the form below to register for GolfWA's MyGolf in Schools program.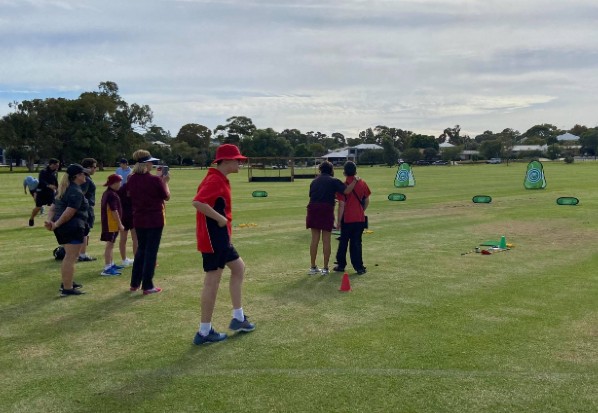 Register Here
Please fill out the form below to register for GolfWA's free 2 weeks MyGolf in Schools program made possible by Healthways Crunch&Sip Funding.
Requirement, Please ensure you have a large open oval space before submitting the below form, We cannot hit golf balls towards car parks, buildings or fence lines against roads.
The goal of the Crunch&Sip GolfWA MyGolf in Schools program is to link Schools with their local golf clubs and facilities by offering connection with coaches and free come and try events, this will promote a strong stepping stone for all kids allowing them the opportunity to give real golf a go, not just once at school but hopefully for life.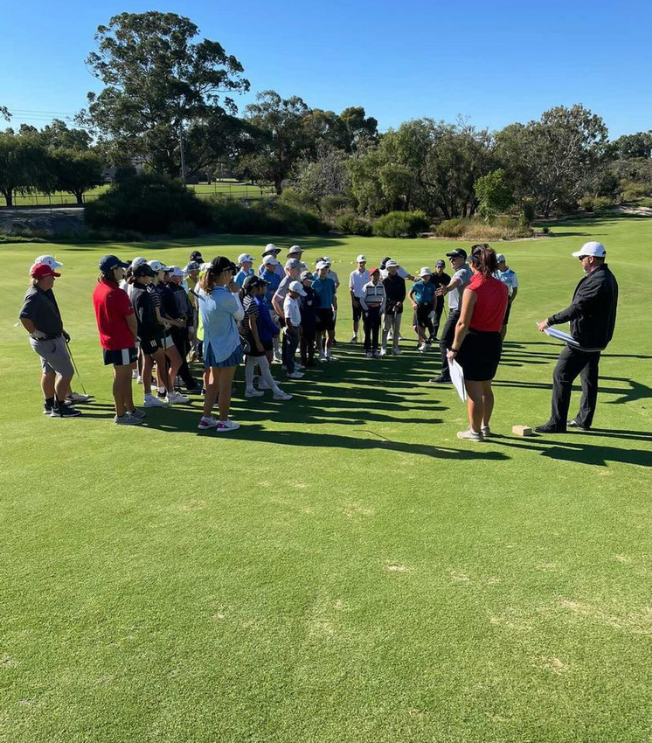 MyGolf School Ambassador Program
This national initiative aims to resource and recognise teachers for their commitment and efforts in promoting and delivering MyGolf School programs within their local school community. To learn more and to register, visit the below link.
Crunch&Sip GolfWA Junior Tour
The Crunch&Sip GolfWA Junior Tour is open to all children aged 12 years old and below. Designed for kids starting out in golf, the tour consists of four divisions with each division structured on a skill level by using modified rules and scoring.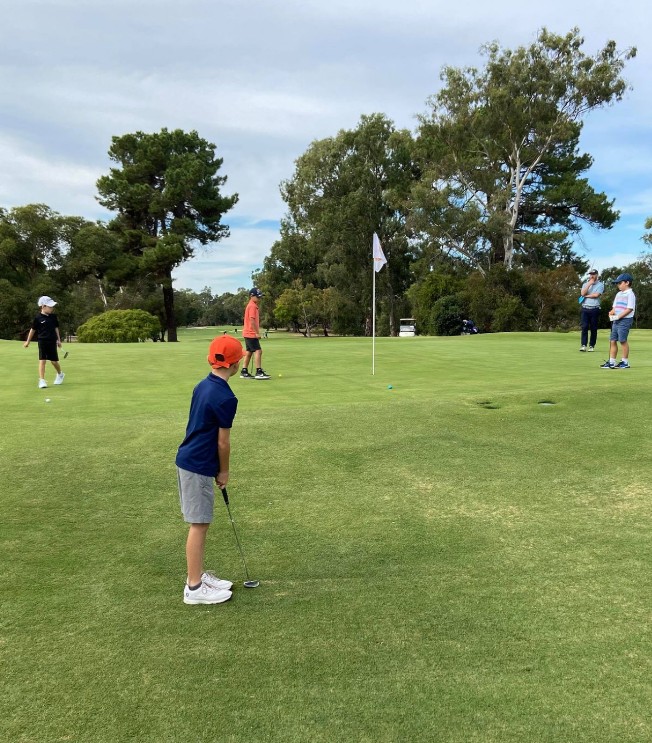 Golf Schools and School Competitions
Schools Sport WA events – Every May and June GolfWA and School Sports WA conduct the Secondary Schools Championships and the Primary Schools Championships.
Specialist Golf Schools – There are numerous golf schools around WA that provide both a comprehensive academic and golf program of the highest quality.
GolfWA works in close partnership with both schools in their junior golf programs. For further details please contact:
Marc Pike
Game Development Coordinator
08 9367 2490
gamedevelopment@golfwa.org.au