Mini Golf Championship of WA
Coming your way this October and November, the GolfWA Mini Golf Championship of WA will be the most fun, accessible and inclusive golf competition ever!
Young or old, expert or novice, this is a golf tournament for everyone – and it's so easy to get involved. Simply find a partner, register for the host venue nearest you and rock up in October for the competition's qualifying rounds (dates and venues below). The top team pairings in each category from each venue will progress to the state final at Collier Park on Saturday, November 11.
There, winning pair in the Open Division will pocket $1000 plus golf goodies, with Junior and All Abilities categories winning $500 plus golf goodies, all courtesy of event sponsor Drummond Golf. And of course, winners will receive the very real honour of being named an Inaugural Mini Golf Champion of WA!
Qualifying venues and dates
Collier Park: Weds, 11 October (All Abilities event, 12noon-3pm); Sat, 14 October (12.30pm-4pm); Fri, 20 October (3pm-6pm)
Goanna Golf Point Walter: Thurs 5, 12, 19 and 26 Oct (evening); Sat 7, 14, 21 and 28 Oct (all day)
The Vines Mini Golf: Sun, 8 October (11am-1pm and 5pm-7pm); Sun, 22 October (11am-1pm and 5pm-7pm)
Wanneroo Botanic Gardens & Mini Golf: Weds, 18 October (evening); Thurs, 19 October (afternoon); Fri, 20 October (morning)
Yallingup Maze & Mini Golf: Sat, 28 October (9.30am-12.30pm)
Pricing (per pair): $50 (Open); $36 (Juniors); $40 (All Abilities – GA Handicap); $20 (All Abilities GA Non-handicap)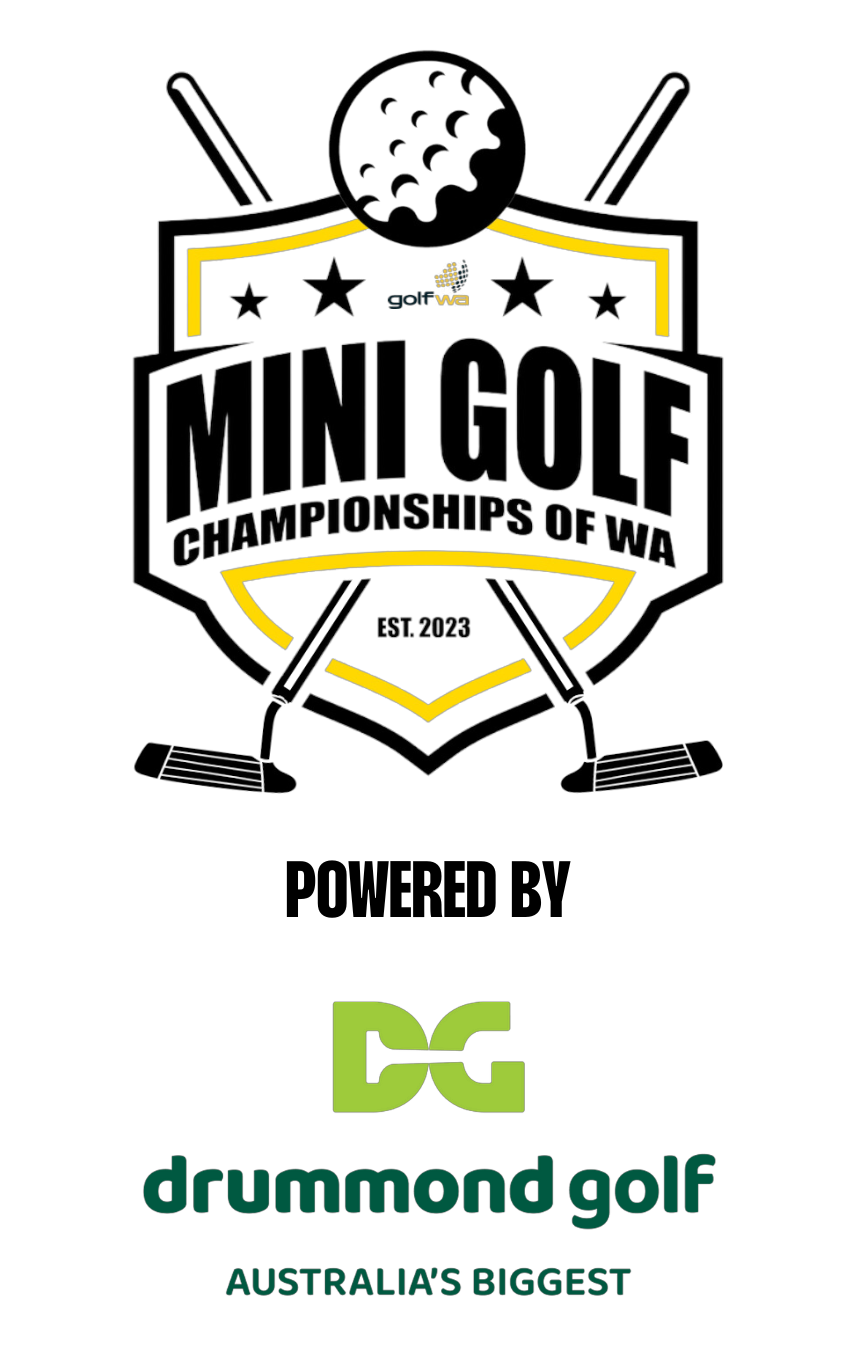 Mini Golf Championship of WA
Dates:
Sunday 01st Oct 2023 - Saturday 11th Nov 2023
Format:
Teams of two, best score per hole counts. Adult, Junior & All Ability Divisions
Date - Qualifying Rounds:
1st October - 31st October 2023
Venues - Qualifying Rounds:
Collier Park GC, The Vines GC, Point Walter GC, Wanneroo Botanic Gardens and Mini Golf & Yallingup Maze & Mini Golf
Date - Finals:
Saturday 11th November 2023, 3pm
Venue - Finals:
Collier Park GC
Price (per pair):
$50 (Open); $36 (Juniors); $40 (All Abilities GA Handicap); $20 (All Abilities GA Non-Handicap)