The latest round of the GolfWA Crunch&Sip Junior Tour saw more than 70 young golfers competing at The Vines Golf & Country Club.
The ninth event of the 2023 season saw girls and boys competing in a range of events, with nine-hole Stableford and modified stroke play for more experienced participants, and nine- and five-hole competitions for newer players in the shortened 'Tiger Tees' format.
The large, fast greens and plentiful bunkers at The Vines put players of all abilities through their paces, placing a great onus on the short games and putting skills of the junior golfers.
Overseeing proceedings was GolfWA's Junior Development Officer, Jordan McSkimming, who said: "I continue to be impressed by the standards of golf on display, even on a challenging course like this one.
"Congratulations to all our players and my thanks go to Sam Hodge, Theresa, Rhys and all at The Vines who helped in the smooth running of this event."
9-hole Stableford
1st (countback) = Ariana Norman (21 points)
2nd = Na-Phan Lloyd (21 points)
3rd (countback) = Jenna Phoon (20 points)
9-hole Modified Stroke
1st = Eabha Cody (51)
2nd (countback) = Gerry Karnady (52)
3rd = Josh O'Hare (52)
9-hole Tiger Tees
1st = Cooper Popp (37)
2nd (countback) = Asher Loong (43)
3rd (countback) = Theo Reeves (43)
5-hole Tiger Tees
1st = Ryan Dick (28)
2nd (countback) = Aiden Nel (29)
3rd = Monty Frewstone (29)
All the results from the day can be viewed here. A gallery of images from the day can be viewed on our Facebook page.
If you haven't yet registered your young golfers for the Junior Tour's next events at Wanneroo GC and the South West Tour, you can find more details and registration links here.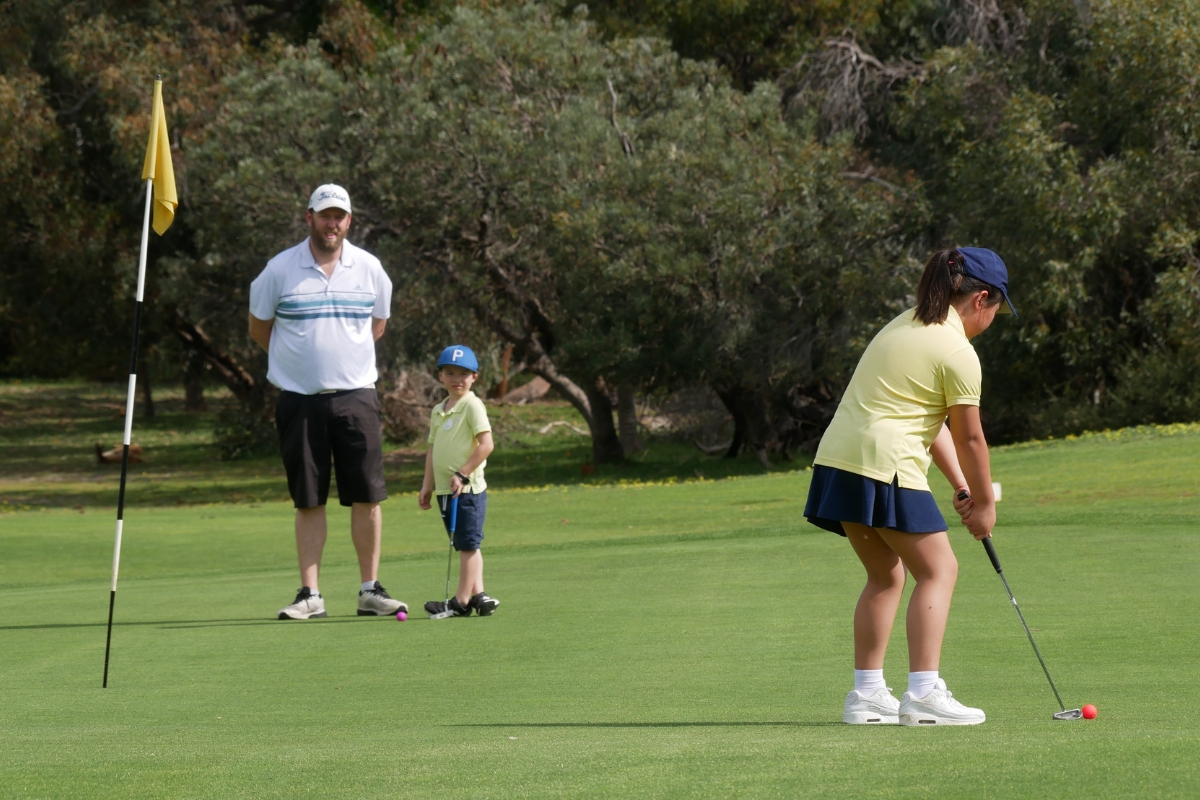 ---
The Crunch&Sip Junior Tour is made possible due to funding from Healthway.